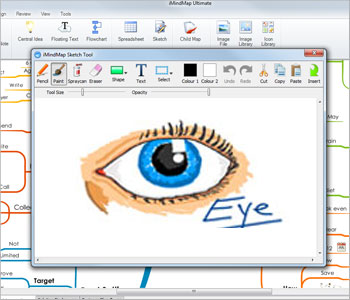 Sometimes you need to convey something completely unique and no amount of smart technology can quite do it for you.
We've got this covered with our Sketch Tool, with a choice of colours, brushes and shapes. Illustrate your point in your own way by sketching it out for yourself – give it the personal touch.
Or for extra speed, you can use the Sketch Tool to edit existing images from our library or yours.