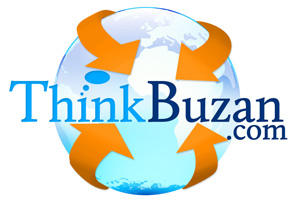 About ThinkBuzan
ThinkBuzan was created in January 2010, significantly and excitedly marking the beginning of a new year, a new decade, a new era for the Buzan brand. This saw the merging of the Buzan Organisation and Buzan Online, united by sharing the same message and goal: to bring Mind Mapping to a larger audience and improve global mental literacy. Tony Buzan was delighted to appoint Chris Griffiths, CEO of Buzan Online, as the CEO of the ThinkBuzan company to help develop and revolutionise this new era of thinking. By combining the enthusiasm and talent of both teams, Tony's vision of Mind Mapping is certain to strengthen and grow around the world.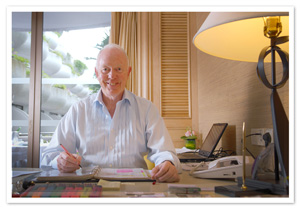 Tony Buzan is the world's foremost expert on thinking visually, and a leading lecturer on the brain and learning. Tony has lectured to diverse audiences, ranging from large corporations, to universities, to governments. Tony invented Mind Maps in the 1970s, and has been instructing millions in this technique ever since. The Mind Map is a visual representation of the thought process, and became instantly popular as a creative, innovative and efficient alternative to linear notation. The Mind Map is an adaptable tool for just about anything: planning, organising, creating, presenting, problem solving, communicating and many more!
Tony Buzan has been the instrumental driving force in bringing the world mental literacy, and his work continues anew with ThinkBuzan, in developing further innovative thinking solutions.
Chris Griffiths was made CEO of ThinkBuzan by Tony Buzan, in reflection of their mutual admiration and respect. Tony Buzan explains: "I have now worked with Chris for over ten years, and have been consistently impressed by his honesty, his industry, his impeccably positive energy, his ability to build successful businesses and successful teams, and his commitment to our vision, which he understands to an unusually deep and profound level." Chris Griffiths replied to this welcoming statement with equal appreciation: "It has always been a goal of mine to one day work with Tony, and having realised this goal, I have come to know Tony as my colleague, my personal inspiration and my dear friend. I believe that the merging of the Buzan brand with iMindMap will culminate in growing success as we spread the word of Mind Mapping and iMindMap globally."
The two companies which form ThinkBuzan, the Buzan Organisation and Buzan Online, share equally inspirational history. The Buzan Organisation was formed by Tony Buzan, in the years following his invention of Mind Mapping. The Buzan Organisation was built upon Tony's groundbreaking research into thinking processes and learning. The company grew with the increasing popularity and influence of Mind Mapping, as millions worldwide discovered this amazing creativity and efficiency boosting technique. The Buzan Organisation created Buzan Centres worldwide, so that in countries all over the globe, Mind Mappers can find resources and support on their doorstep. The Buzan Centres are run by a group of dedicated individuals, who help to promote and teach Mind Mapping in their countries.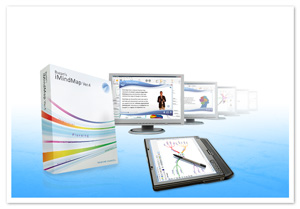 The Buzan Organisation joins with Buzan Online as ThinkBuzan. Buzan Online was founded in 2006 by Chris Griffiths, who has over 20 years experience in leading successful technology businesses, and Tony Buzan. It was based upon a shared vision – to produce a computer tool that accurately reflected the true nature of Mind Mapping.
Chris first discovered Mind Maps back in the early 1990s and was instantly inspired by their immense capacity to enhance any type of task, from planning and organising, to learning to writing. Whilst Chris Mind Mapped in both his personal and work life, he felt hindered by paper based Mind Mapping alone. He sought a way to combine the freedom and flexibility of technology with the creative nature of hand drawn Mind Mapping.
From that point he set himself the goal of replicating the brain-friendly nature of hand-drawn Mind Mapping on a computer. His aim was to open up Mind Mapping to a whole new computer-literate audience and to fuel the integration of Mind Mapping into the workplace.
Tony Buzan shared Chris' vision and a close relationship was instantly forged based on this common goal. Chris then set himself the ambitious challenge of developing iMindMap.
By pulling together a team of software experts from across the world, this dream became a reality in January 2007 with the release of first early-adopter version of the software. Since then Buzan Online, now ThinkBuzan, has gone from strength to strength with further releases during the summer of 2007, September 2008, October 2009, April 2011 and culminating in iMindMap 6 in July 2012.
Now ThinkBuzan will take this success a step further. With a range of exciting developments ahead, ThinkBuzan aims to realise their goal to bring mental literacy to the global audience, and enhance the innovation and creativity of millions more.
Company Achievements
Since the first launch of iMindMap, it has achieved highly commercially and gained critical acclaim from reviewers, bloggers and users worldwide.
iMindMap was nominated for the 'Best New Product Developed in the UK 2009' by The Chartered Institute for IT, one of the greatest honours in British IT development.
Also, in 2009, Mind Mapping software expert Chuck Frey awarded iMindMap with 'Best Mind Mapping Software for Presentations', commenting in his blog that iMindMap "looks very elegant, among the best Mind Mapping software presentation modes I've seen".
iMindMap's launch in Japan topped the Amazon charts to become Number One software product, beating other established tools such as Norton Anti-Virus and even video games, such as Call of Duty.
iMindMap software was used in brainstorming sessions at the venerable Petra Conference of Nobel Laureates in 2008.The conference attendees included 30 Nobel Prize winners, as well as other leading experts in science, business, humanitarian concerns and academics. Tony Buzan and Buzan Online CEO Chris Griffiths were also in attendance.