Work faster, think better with the creative way to capture information and ideas
Using an intuitive workspace, a radiant, unrestrictive structure and lots of visual stimulation, iMindMap is the perfect tool for all thinking tasks. Brainstorming, taking notes, planning & organising, studying, managing tasks and even delivering presentations (in 3D!); you can do it all simply, quickly and in one place, with iMindMap Mind Mapping software.
iMindMap6 Desktop
Our 2 desktop editions to rejuvenate your thinking at work, home or school. What's New in iMindMap 6?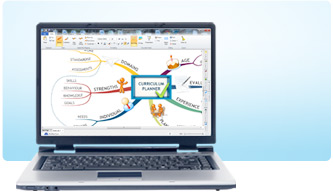 Home & Student is the perfect tool for studying, organising and illustrating ideas. Look out for the handy Templates, MultiMaps, Wizards and Audio Notes!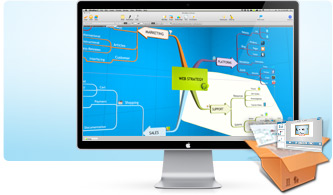 With the full feature set you can create powerful presentations, view ideas in 3D, plan projects or create flowcharts. Perform any task without breaking a sweat thanks to this one-stop shop for innovative thinking.
iMindMap for Web & Mobile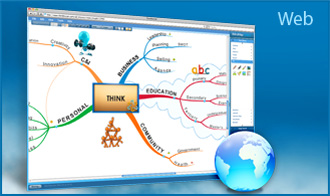 iMindMap for Web gives you the freedom to create and edit Mind Maps on any computer, anytime, just by logging in through your browser. You can create up to 5 maps for free as soon as you sign up.
For premium features and full Cloud access, subscribe to iMindMap Freedom.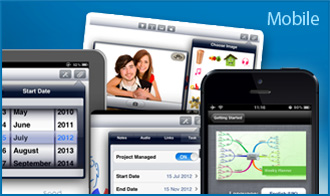 Why be chained to a computer? Whether in meetings, classes, on the bus or in bed, you can capture ideas, make plans, take notes, and even present with iMindMap mobile apps. Download for free today:
For premium features and full Cloud access, subscribe to iMindMap Freedom.
Creative thinking on the move
Store your maps in iMindMap Cloud from iMindMap desktop, web or mobile apps
Connect with other Freedom users to share maps and work together
Access the premium features of iMindMap web and mobile apps
With one subscription you can access iMindMap and all of your maps, wherever you are – now that's freedom.
Learn More
With books from ThinkBuzan CEO, Chris Griffiths, and inventor of Mind Mapping, Tony Buzan, DVDs, the iMindMap manual, templates, tutorials and more, the Resource Plus Pack gives you the help and support you need to get Mind Mapping fast.

Free Trial
Download
"I use it every day for brainstorming, note-taking or just trying to assemble my ideas into some sort of coherent structure!"
Declan Nolan
"I use iMindMap on my Mac and have found it invaluable when planning projects."
Baz67
"iMindMap boosts my learning skills and helps me conquer tough ACCA exams."
Gang Wang
"I use it whenever I want to gather my thoughts – from training to managing projects. When I use it in meetings or presentations people have commented on how the topics were easier to understand."
Neil Quiogue, Information Security, PopCap Games International
"It's great for preparing business presentations."
Khehe Do Nhi
"I have started to use this in my classroom and I have noticed a difference with my students."
Edwards Matthews