ThinkBuzan Testimonials
Find out how corporations, schools and individuals have improved their effectiveness in planning, creating, presenting, problem solving, goal setting and much more.
Business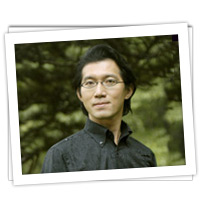 Mind Mapping is contagious because it works. It has helped business people clearly perceive what was essential, discriminating it from the noise."
Masanori Kanda, leading Japanese entrepreneur and marketer
The use of Mind Mapping is an integral part of my Quality Improvement Project at Boeing. This has provided savings of over $10 million for my organisation."
Mike Stanley, Boeing Corporation, USA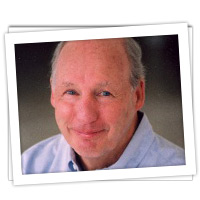 Mind Mapping uses the brain in the way it was designed, saves time, improves results and is fun. How can any business person be without this powerful tool?"
Stephen C Lundin, author of the five-million-copy bestselling FISH!
If a picture is worth a thousand words, an iMindMap Mind Map is worth a million."
Lou Sander, MA in Business
iMindMap Nominated for achievements in Innovation, UK Involvement and Success in Customer Satisfaction."
Finalist for Best New Product Developed in the UK, Chartered Institute of IT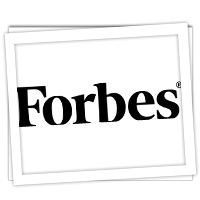 Buzan shows corporate executive how to hotwire their creative energies."
Forbes Magazine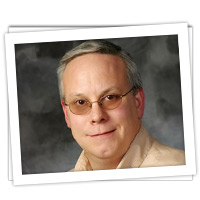 iMindMap's presentation mode extends the program's organic mapping focus... It looks very elegant, among the best mind mapping software presentation modes I've seen."
Chuck Frey, The 3 Best Mind Mapping Programs for Making Presentations, Mind Mapping Software Blog
Using other planning tools is like having to wear a suit and tie, you are restricted. iMindMap is so creative it's like going to work in pyjamas and slippers- it's fantastic."
Simon Pearson, Puzzlebox Potential
iMindMap is one of the most useful organisational tools that I use on a daily basis. I use it whenever I want to gather my thoughts –from training sessions to managing projects... iMindMap is an invaluable tool in helping me succeed at work."
Neil Quiogue, Information Security, PopCap Games International
Firstly, thanks for a fantastic product... This is a first class product and knocks spots of the package I use at work. This really does what it says on the tin!"
Martin Ives
iMindMap offers a wealth of powerful features for business users, while also delivering a very organic mapping experience."
Chuck Frey, Innovation Tools
Tony Buzan didn't invent the brain – he did invent the instructions."
John Husbands, Institute of Management

We achieve far greater clarity in all our communication, develop more creative ideas faster and save volumes of time daily using Mind Maps. In essence, we get more done."
Cliff Shafran, CEO, Q3global
Mind Maps are indispensible in the business world."
Nicky Oppenheimer, Chairman of deBeers
There is little doubt today that the coming months will be even more challenging for most business communities. In an interdependent global economy in which facts are more abundant than solutions, managers will increasingly be judged on their ability to put pieces of the puzzle together. For all these reasons, Mind Maps will continue to be essential productivity tools."
Lee Schlenker, Director of LHST (Leveraging Human Systems and Technologies) EMYLON Business School
I have a belief that if Mind Mapping is what today's children are learning then it is a technique tomorrow's business leaders will be using... I think iMindMap takes us one step closer to realising that ambition."
Mark McGregor, Consultant
ThinkBuzan shall take the reins again of what is now being called the Visual Mapping arena.... We must give great respect to Tony Buzan... History shall record his great accomplishments relating to knowledge management, and shall honour him for many generations."
Wallace Tait, Management Consultant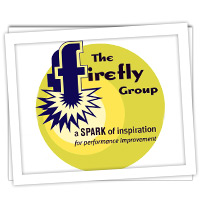 Plug your ideas into iMindMap and you have a variety of ways to share them with others."
The Firefly Group, led by Brian Remer, MA in Intercultural Management
I have to have order or it just doesn't work for me. And the Mind Map is one of the tools that I use. When it comes to defining or creating something, Mind Maps give me a head start."
Sam Brooks, Design Engineer, Boeing
Tony was the keynote speaker at our annual L&D conference. He held the audience spellbound as he challenged, confronted and tested our collective assumptions about how adults learn. His complete mastery of his subject shone through and the audience would clearly have loved him to continue not just for another few hours but for several days! He is an extraordinary teacher and communicator..."
Ann Ewing. Head of Learning & Development HSBC Bank plc
Mind Mapping has proved to be an invaluable tool for our company. It is a simple technique, having far-reaching benefits the more we implement it."
Gautam Ganglani, Managing Director, Right Selection LLC Group
Education
I used iMindMap and I genuinely love it! iMindMap has opened my eyes to the future of effective Mind Mapping! Unlike 'clunky' programs, iMindMap truly replicates organic Mind Mapping...with the priceless, time-saving benefit of being able to manipulate information without having to white-out or start over."
Charles Sebek, Learning Strategist, School for Academic Excellence

With iMindMap I have reduced the notes of the first three units by about 95% quickly and with visually pleasing results."
Rob Williams
I am writing to thank you for an excellent 'Buzan iMindMap Foundation Course' yesterday. The combination of an excellent planning and development tool called iMindMap, and two very good presenters, resulted in me being enthralled and challenged throughout the whole of the sessions...When asked by my colleagues about the course I went on, I have simply used one word to describe it: 'Amazing'. I can highly recommend the Buzan iMindMap product, and the iMindMap course."
Dr Peter Jepson, Strode's College
I am a teacher and I am developing a 'Mind Map' club to enable children to use Mind Mapping as a tool for learning. As I am using what I consider to be the best software for Mind Mapping, the children at school are reaping its benefits."
Paul Richardson, Primary Teacher, London UK
Do I love the program you have created? You guys are amazing. I'm so impressed at how well you have integrated the laws of Mind Mapping into the program, and I am impressed by its user friendliness and great end product. I'm studying my Masters in Education this year, and can't wait to use it for that."
Jenny Moyle, Masters in Education
I recently bought a copy of your excellent software package iMindMap. I absolutely LOVE it! Thanks once again for this awesome tool, I will be heartily recommending it to my friends and colleagues."
Mike Creed Jubal University College, Saudi Arabia
I'm currently a first year student studying Sports and Exercise Science with Management at Loughborough University, UK. Just completed my exams recently and I am happy and confident about it. A large part of it has been because of my use of iMindMap for revision and also note taking during the term itself. iMindMap is truly a ground breaking software that helps you think, an invaluable asset for students of any level and any discipline."
Yong Sheng, Loughborough University Student
I've just purchased iMindMap Ultimate and made the decision to completely change all my presenting to using this software system! Wow! iMindMap will help all my students feel more comfortable learning."
Tom Kavanaugh, NLP Trainer
This software fits me and how I process information like a glove onto a hand... indeed a pleasure to use."
Joan Korte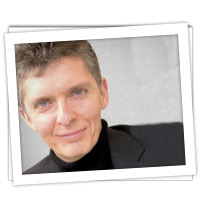 ThinkBuzan has done what we in the Mind Mapping community previously thought was impossible - they have combined the tremendous thinking benefits of hand drawn Mind Maps with the processing, storage and manipulation power of a sophisticated software tool. Previously Mind Mappers defined themselves as either 'by hand' or 'with software'- now there need only be one definition - by iMindMap."
Michael Tipper, Professional Speaker and Expert on Mental Literacy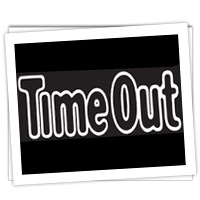 Tony Buzan deserves a medal for coming up with the sanity-saving concept of Mind Maps, which makes difficult mental tasks possible, even pleasurable."
Time Out Magazine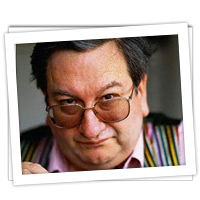 Tony Buzan will do for the brain what Stephen Hawking did for the universe."
Raymond Keene OBE, International Chess Grandmaster
The software is such a pleasure to 'create' in.... you can't help but do stunning looking stuff."
Tom Evans, Writting Coach
Mind maps have changed my whole life. As a working mother, you are always being torn in loads of different directions, so if I set up a home Mind Map with "work" branches and "kids" branches and all the other responsibilities that working mothers have, I don't forget anything."
Rosaline Gower, BBC Producer and Mother
iMindMap has a plethora of features available and compares very favourably with market leading competitors...the software is intuitive and quick to get to grips with... you'll be Mind Mapping before you know it."
Grab a Coffee.com Review, Rated 'Unmissable'
Tony Buzan is a man on an impressive mission - to unlock the power of our brains and show us how to tap and use our creative genius with ease and effectiveness."
His Excellency Dr Abdul Hussein Ali Mirza, Minister for Gas & Oil, Bahrain
The software I've been using is iMindMap because I love the interface...and how easy it is to use. In the past I used other programs, but now I'm hooked on iMindMap."
Terry Dean, Mind Mapping Software Expert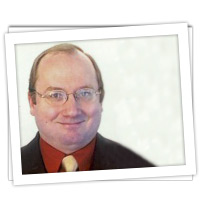 iMindMap is one of the computer tools that helps me organise, store and retrieve things I want to remember... Mind-expanding."
Graham Buik, Consultant and Entrepreneur
I use a MindMap to organise everything that I do and use the Buzan Mind Mapping techniques... I also use iMindMap as it is the only software which really adheres to the 7 golden rules of Mind Mapping."
Tim Fulford, Educational Consultant