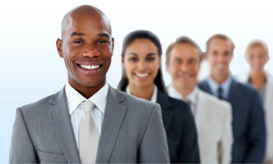 Business
For those in the business world, we know that time is money and competition is fierce. See how Mind Mapping and iMindMap can help you become more effective, efficient and drive innovation in your business.
Your schedule is already impossibly full, your unread emails are accumulating at an alarming rate and you simply don't have the time to get to grips with another complicated software program, right? Wrong.
We know how demanding the business world is right now, which is why we have made a software programme that will not only alleviate some of the stress, but increase productivity, effectiveness and innovation. Mind Mapping and iMindMap are used everywhere from small businesses to multinational corporations, and here's why...
The Solution:
Manage time, data and resources
Organise ideas and find solutions
Plan meetings, proposals and strategies
Streamline your work processes and banish information overload
Generate new ideas and boost innovation